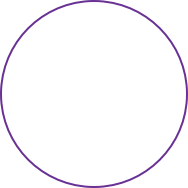 Services at Brush Dental Clinics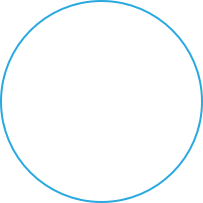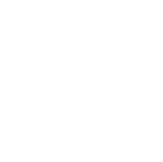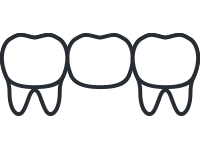 A dental bridge will hold your other teeth in place and make everyday activities such as eating and talking easier. It can also help preserve your teeth as a lost tooth can cause the remaining teeth to loosen, which may lead to additional tooth loss.
Your Brush Dental practice offers a range of handcrafted dental bridges, from budget-friendly options to state-of-the-art zirconium bridges created with 3D technology. Your dentist will recommend the best bridge options for you and the team at your Aspen Dental practice will partner with you every step of the way.
What Is a Bridge?
A bridge is a replacement tooth or teeth that fill the space where one or more teeth are missing. The bridge restores your bite and helps keep the natural shape of your face. Before you get a bridge, your dentist wants you to know more about the steps involved. He or she can advise which type of bridge is best for you.
Why Do I Need a Bridge?
A missing tooth is a serious matter. Teeth are made to work together. When you lose a tooth, the nearby teeth may tilt or drift into the empty space.
Learn More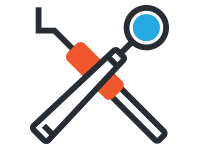 Check Up
Great oral health starts here, with a free dental exam for patients without insurance (some limitations apply*). Based on this initial exam, your dentist will create your customized dental treatment plan, which will be a guide for you and your dental team going forward in order to give you a healthy mouth.
While the services you'll receive may vary, here's what you can expect at your first dental checkup:
A review of your medical history. Tell your dentist about your diet or medications as these may impact your treatment and oral health
A conversation with your dentist about any concerns you have regarding your teeth, mouth, or overall oral health – we encourage you to ask questions
An oral exam, including a visual gum tissue check and visual oral cancer scan
X-rays, if necessary, to see your teeth below the gum line
A comprehensive treatment plan, with recommended treatment and ongoing care from your dentist
Your dentist will tailor your comprehensive treatment plan, including your hygiene appointments, based on your initial exam. Treatment could begin as soon as the day following your initial exam.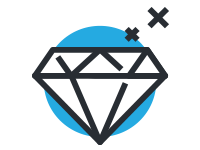 With the help of cosmetic dentistry, you can improve your smile and have teeth you're proud of. Brush Dental practices offer several cosmetic dentistry options, including teeth whitening and veneers.
Improving Your Smile
Smile Checklist:
Look in the mirror.
Do you like the way your teeth look?
Do you dislike the color of any of your teeth?
Are there spaces between your teeth?
Do you have any chips or cracks on your teeth?
Are you missing any teeth?
Do you have any crooked teeth?
Do you feel your teeth are too long or too short?
Are you pleased with the shapes and position of your teeth?
If your answers show that you might want a change in your smile, talk to your dentist about Improving Your Smile.
A great smile can be the most attractive feature of your face. A smile helps you express health, success, youth and sincerity. It is a great asset in your personal, business and social contacts. So it's important that you are happy with how your smile looks. But if you are like many people, you may not be.
Your dentist has many different techniques to shape, sculpt, and make your smile more beautiful.
Learn More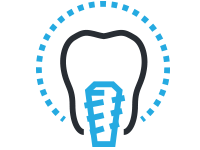 Dental implants can help you smile more confidently. A dental implant is permanent and is an effective, attractive, secure way to fill gaps in your smile-all while preserving your existing teeth.
Dental implants are an effective way to replace missing teeth. When teeth are lost because of disease or an accident, dental implants may be a good option.
You may want to choose dental implants if you:
hide your smile because you have missing teeth
wear dentures that are uncomfortable
are dissatisfied with your removable partial dentures
want to keep your other teeth intact
Many people choose implants to replace a single tooth or several teeth, or to support a full set of dentures. Implants are posts surgically placed into the upper or lower jawbone. They replace the root of one or more missing teeth.
Dental implants are made of titanium (a strong, lightweight metal) and other materials that are well accepted by the body.
Benefits of Dental Implants
Implants offer firm support to man-made teeth. Dentures, bridges or single teeth attached to the implants won't slip or shift in your mouth-a very important benefit when eating and speaking.
This secure fit also helps man-made teeth feel more natural than typical bridges or dentures.
Learn More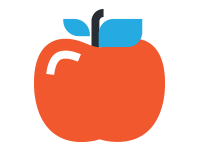 A denture is a removable dental appliance replacement for missing teeth and surrounding tissue. They are made to closely resemble your natural teeth and may even enhance your smile.
There are two types of dentures – complete and partial dentures. Complete dentures are used when all of the teeth are missing, while partial dentures are used when some natural teeth remain. A Partial denture not only fills in the spaces created by missing teeth, but it also prevents other teeth from shifting.
A Complete denture may be either "conventional" or "immediate." A conventional type is made after the teeth have been removed and the gum tissue has healed, usually taking 4 to 6 weeks. During this time the patient will go without teeth. Immediate dentures are made in advance and immediately placed after the teeth are removed, thus preventing the patient from having to be without teeth during the healing process. Once the tissues shrink and heal, adjustments will have to be made.
Dentures are very durable appliances and will last many years, but may have to be remade, repaired, or readjusted due to normal wear.
Reasons for dentures:
Complete Denture – Loss of all teeth in an arch.
Partial Denture – Loss of several teeth in an arch.
Enhancing smile and facial tissues.
Improving chewing, speech, and digestion.
Learn More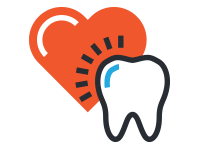 Emergencies
Here are guidelines on how to handle common dental emergencies.
Toothache
See your dentist as soon as you feel discomfort or pain.
Broken, chipped, or cracked tooth
Rinse your mouth with warm water and apply a cold compress to your face. Go to the dentist right away. If the tooth was broken or chipped, bring the tooth fragment wrapped in wet gauze or a wet towel.
Loosened or knocked-out tooth
If your tooth becomes loose due to trauma, call your dentist. For a knocked out tooth, gently insert the lost tooth back in its socket if possible, holding the tooth by the crown using a clean washcloth. (If the tooth is dirty, first rinse the root but do not scrub it or remove any attached tissues.) If reinsertion isn't possible, hold the tooth under the tongue and go to the dentist immediately.
Broken Jaw
Apply ice or a cold compress to the face. Go to your dentist or an emergency center immediately.
Bitten Tongue or Lip
Clean the area with a wet cloth and place a cold compress on the area to reduce swelling. If the bleeding persists or if it is excessive, go to your dentist or an emergency center.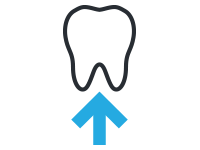 Natural teeth are ideal for biting, chewing and maintaining mouth and jawbone structure, which is why a dentist's first priority is to help restore, save and repair your natural teeth. However, sometimes a tooth extraction is unavoidable.
The dentist at your Brush Dental practice will make sure you're comfortable before, during, and after your extraction procedure. This includes walking you through every step of the tooth extraction, as well as the use of local anesthetics.
Feeling uneasy about your tooth extraction?
Be sure to talk to your dentist abut how you're feeling so that they can help.
A Few Simple Guidelines
Sometimes, teeth need to be removed due to decay, disease or trauma. Having a tooth removed or "pulled" is called a tooth extraction.
When you have an extraction, it's natural that changes will occur in your mouth afterward. Your dentist may give you instructions to follow after the extraction, and it's important to talk to your dentist if you have any questions or problems.
Here are some general guidelines to help promote healing, prevent complications, and make you more comfortable.
Anesthetics
Before the extraction, you will be given an anesthetic to reduce your discomfort. Your mouth will remain numb for a few hours after the extraction.
Learn More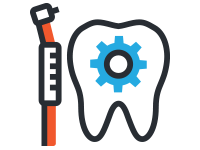 Most people need at least one tooth filling in their lifetime. Dental fillings are most commonly used to treat cavities, but they're also used to repair cracked or broken teeth, or teeth that have been worn down over time.
Most dental filling procedures feature the following:
Topical anesthetic to numb the area of treatment
Decay removal from the affected teeth
Tooth restoration using a composite or amalgam filling
Bite check to make sure your teeth align comfortable
Cracked Tooth
A tooth that is cracked can be painful. It also can lead to disease of the tooth. How do you know if you have a cracked tooth? Look for these signs:
sharp pain when biting down that quickly disappears
pain that comes and goes
pain when eating or drinking
feeling that something is stuck between your teeth
Or you may have no signs at all.
How Can You Tell if a Tooth is Cracked?
It can be hard for you to tell if a tooth is cracked. If you have pain, you may not be able to tell which tooth hurts or whether the pain is from an upper or a lower tooth. Cracks sometimes are invisible to the eye and may not show up on an x-ray.
Learn More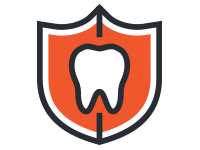 Mouth guards typically cover the upper teeth, and are designed to protect against broken teeth, cut lips and other damage to your mouth. If you wear braces or other fixed dental appliances (such as a bridge) on your lower jaw, your dentist may suggest a mouth protector for these teeth as well.
What Are Sports Guards and Mouth Guards?
Sports guards, mouth guards and mouth protectors are different names for the same thing: a device worn over your teeth that protects them from blows to the face and head. Mouth guards are an important piece of athletic equipment for anyone participating in a sport that involves falls, body contact or flying equipment. This includes football, basketball, baseball, soccer, hockey, skateboarding, gymnastics, mountain biking — any activity that might result in an injury to the mouth.
What kind of Mouth Guards are made at Brush Dental?
Custom-made mouth guards — These are individually designed and made by Brush Dental. Not surprisingly, they are likely to provide the most comfortable fit and best protection. Your Brush Dentist makes an impression of your teeth and then constructs the mouth guard over a model of them. Because they fit and feel better, most athletes prefer customized mouth guards.
Learn More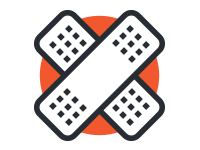 Oral Surgery
Some dental procedures require a very specific set of dental skills and fall into a branch of dentistry called oral surgery.
Oral surgery treats a wide range of diseases and conditions, including:
Tooth loss
Wisdom teeth extraction
Dental implants
Temporomandibular joint disorders (TMJ)
Unequal jaw growth (malocclusion)
Jaw/mouth/teeth injury
Cleft lip and cleft palate repair
Extraction of teeth
Treatment of endodontal diseases
Esthetic aspects of the oral and maxillofacial regions
Adjunctive treatments
Your comfort comes first
Your Brush Dental practice will work to ensure your comfort during your oral surgery procedure, including the use of numbing agents. Sedation may also be available.
Talk with your oral surgeon about pain management options for your upcoming oral surgery. As with any dental procedure, tell your dentist or oral surgeon if you are feeling any pain during your procedure so it can be relieved.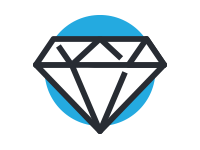 Orthodontics is a branch of dentistry specializing in the diagnosis, prevention, and treatment of jaw, face and bite irregularities. An orthodontist can adjust and straighten your teeth in order to correct medical problems, make teeth easier to clean and therefore less vulnerable to decay, or just to make your smile more attractive.
Whether you have minor or major misalignments, our skilled orthodontists can help your smile look and feel better using traditional braces or removable appliances.
Reasons for Orthodontics
Gapped teeth
Overlapping teeth
Misaligned teeth
Bite problems (including overbite)
Problems related to childhood thumb sucking
What does orthodontics involve?
Orthodontic treatment typically requires at least a year of treatment. Brackets will be permanently bonded to your teeth and secured to a wire using rubber bands. Your orthodontist will adjust your braces every 4 to 6 weeks in order to coax your teeth into their proper positions.
You will be given specific instructions from your orthodontist regarding what foods you must avoid and how to clean your teeth while you have braces.
Typically, after orthodontic treatment is complete, you will be given a retainer to wear, which will help make sure that your teeth do not shift out of their new, straight positions.
Learn More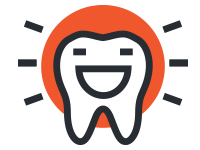 Pediatric Dentistry
Pediatric dentistry is the specialty of dentistry that focuses on the oral health and unique needs of young people.
After completing a four-year dental school curriculum, two to three additional years of rigorous training is required to become a pediatric dentist. This specialized program of study and hands-on experience prepares pediatric dentists to meet the unique needs of your infants, children and adolescents, including persons with special health care needs.
Establishing a "Dental Home" for your child provides the opportunity to implement preventive dental health habits that keep a child free from dental/oral disease. Pediatric dentistry focuses on prevention, early detection and treatment of dental diseases.
Young People With Special Needs
An integral part of pediatric dentistry training is concerned with the medical and dental health of the special needs patient. People with significant medical, physical, or mental disabilities often present unique challenges to dentists. Specialized training allows pediatric dentists to address their special needs and provide the best care possible.
Periodontal disease (also called gum disease) is more common than you may think. If you've been diagnosed, you can rest easy knowing that your Brush
Dental practice team has extensive experience with periodontal disease and has successfully treated many patients.
Did you know?
Over 75% of Americans suffer from periodontal disease; most don't even know it.
In this section, you can learn more about periodontal disease and its treatment.
Periodontal treatments depend on the type of the gum disease and how severe it is. If the disease is caught early (when it is gingivitis), and no damage has been done to the supporting structures under the teeth, you may simply need a professional cleaning. The dental team can give you tips for improving your daily oral hygiene.
Even with these measures, some patients develop more severe periodontal disease. The first step in treating the disease usually involves a special deep cleaning called "scaling and root planing." In this treatment, the dentist removes plaque and tartar down to the bottom of each periodontal pocket. This treatment may be done over several visits, depending on your needs. The root surfaces of the teeth are then smoothed (or "planed") to allow the gum tissue to heal and reattach to the teeth.
Learn More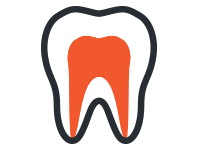 Your teeth are meant to last a lifetime. Years ago, diseased or injured teeth were usually pulled. But today, a tooth can often be saved through root canal (endodontic) treatment.
Root canals are common procedures and can help save your tooth from extraction. Dentists at Brush Dental practices have been safely and expertly performing root canal procedures for over two decades.
Your dentist can help with any concerns, questions, or anxiety you may feel about your upcoming root canal. In addition, here are useful tips for overcoming dental anxiety.
Root Canal Treatment
Endodontics (en-do-DON-tics) is the branch of dentistry that deals with treating diseases or injuries to the dental pulp. An endodontist is a dentist who specializes in root canal and other endodontic treatments.
What happens if the dental pulp is injured?
The pulp is soft tissue inside the tooth that contains blood vessels and nerves. When the pulp becomes inflamed or infected, treatment is needed. The most common causes of pulp inflammation or infection are a cracked or chipped tooth, a deep cavity or filling, or other serious injury to the tooth. All of these can allow bacteria to enter the pulp.
Learn More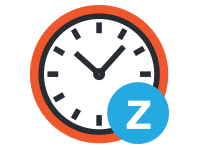 Sedation Dentistry
Sedation dentistry offers a wonderful option for patients who struggle with dental anxiety when it comes to treatments, including routine teeth cleanings.
Our techniques are safe and effective, helping to calm you during the entire visit. We have helped hundreds of individuals to get the dental care they need without nerve-wracking side effects. Sedation Dentistry allows calming effects that permit both examination and corrective work to be accomplished more easily. Our trained sedation personnel will explain all the alternatives to you. We realize that each person has special needs.
For many people, a trip to the dentist can be a stressful experience. But because your dental health is very important to us, we are happy to provide you with an option for sedation dentistry at Brush Dental. We have three options for sedation dentistry: oral sedatives, IV sedation or nitrous oxide. Oral sedatives are pills, which are often taken prior to coming in for your appointment. IV sedation is administered through an intravenous drip and will put you in a deep sleep. Nitrous Oxide, or "laughing gas," is administered by breathing in the gas and will put you in a very euphoric state.
It is strongly recommended that if you are going to use Brush Dental sedation dentistry, that you arrange to have a friend or family member take you home, as you may still be feeling the effects of the sedation when your appointment is finished.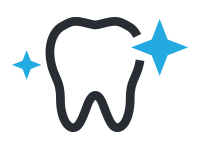 In most cases, the natural colour of teeth is within a range of light greyish-yellow shades. Teeth naturally darken with age and their appearance can be affected by the accumulation of surface stains acquired from the use of tobacco products and the consumption of certain foods or drinks.
At Home Whitening
Some patients prefer to whiten their teeth over time at home. Our highly skilled dentists can make impressions (molds) of your upper and lower teeth. These are used to make models of your teeth. We then make custom-fitted whitening trays for your teeth. At a second appointment, we demonstrate how to apply the whitening gel in the trays. Typically, patients wear these trays for one hour each day until the desired results are achieved. This usually takes 2-3 weeks.
Call us for more information. Now you can achieve the dazzingly white smile you've always dreamed of!
ZOOM Whitening ®
In-office bleaching provides the quickest way to whiten teeth. With in-office bleaching, the whitening product is applied directly to the teeth. These products can be used in combination with heat, a special light, and/or a laser. Results are seen in only one, 30- to 60-minute treatment.
Learn More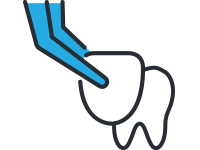 Veneers are very thin pieces of durable, tooth shaped porcelain that are custom made (for shape and color) by a professional dental laboratory. They are bonded onto the front of teeth to create a beautiful and attractive smile.
Veneers can completely reshape your teeth and smile. They can often be alternatives to crowns and the ideal solution in treating many dental conditions.
As with most dental restorations, veneers are not permanent and may someday need replacement. They are very durable and will last many years, giving you a beautiful long lasting smile.
Reasons for porcelain veneers:
Cosmetically, to create a uniform, white, beautiful smile.
Crooked teeth.
Misshapen teeth.
Severely discolored or stained teeth.
Teeth that are too small or large.
Unwanted or uneven spaces.
Worn or chipped teeth.
What does getting porcelain veneers involve?
Getting veneers usually requires two visits to complete the process, with little or no anesthesia required during the procedure. The teeth are prepared by lightly buffing and shaping the surface to allow for the thickness of the veneer. A mold or impression of the teeth is taken and a shade (color) will then be chosen by you and the dentist.
Learn More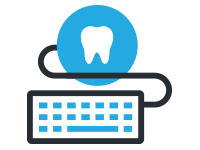 Dental x-rays are essential preventative diagnostic tools that provide valuable information not otherwise visible during a dental exam. Dentists and dental hygienists use this information to safely and accurately detect hidden dental abnormalities and create an appropriate treatment plan. Without x-rays, problem areas may go undetected.
Dental x-rays may reveal:
Abscesses or cysts
Bone loss
Cancerous and non-cancerous tumors
Decay between the teeth
Developmental abnormalities
Poor tooth and root positions
Problems inside a tooth or below the gum line
Detecting and treating dental problems at an early stage can save you time, money, unnecessary discomfort, and may even save your teeth from eventually being lost to decay or periodontal disease.
Are dental x-rays safe?
Dental x-rays produce a low level of radiation and are considered safe. The amount of radiation exposure from a full mouth series of x-rays is equal to the amount a person receives in a single day from natural sources. Nevertheless, dentists do take precautions to limit the patient's exposure to radiation when taking dental x-rays. These precautions include using lead apron shields to protect the body and using modern, fast film that cuts down the exposure time of each x-ray.
Learn More